Skip to Content
Have a Beautiful Smile Without the
Discomfort & Hassle of Traditional Dentures.
Specializing in Emergency Care &
All-On-4 Dental Implants
(Denture Over 4 Implants)
What We Do
Emergency Dental Care to Cosmetic Dental Implants
Our team of dentists in San Jose at Comfort Dental strives to provide patients with outstanding dental care, a comfortable atmosphere, and affordable dental services such as cosmetic dentistry, dental implants and veneers.. We have the ability to help with a wide variety of dental needs, and our dentists in San Jose use state-of-the-art dental technology. We are so confident with our dental care that we guarantee a majority of our dental services for at least seven years. We also provide emergency dental services for those patients who have sudden dental emergencies and unexplainable tooth pain. Our dental office is located in San Jose, California. We proudly serve patients throughout San Jose, CA and its surrounding areas. Our fully-equipped staff is compassionate and always makes it their priority to listen to our clients' wishes and concerns, and we aim to meet every client's end goal.
We perform same day CT Scan Services whether you are our patient or not.  Give us a call to schedule your Dental CT Scan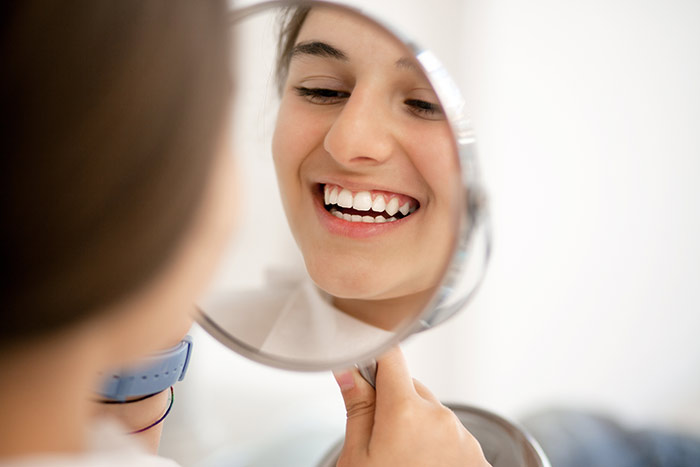 Expert Dental Services
During a client's first visit to our dental office in San Jose, we take a full health history and will perform a complete cleaning. Our dentists are experienced with various general dentistry services in San Jose. We use special instruments that scrape below the gum line to remove plaque and tartar, which may cause gum disease. Our dentists' goals are to help patients maintain exceptional oral health and to prevent problems by identifying and treating issues as soon as they arise with expert dental care. Depending on age, risk of disease, and symptoms, we may recommend x-rays during a general dentistry procedure, which may find problems that go unnoticed, such as impacted teeth or tumors. Our dentists use x-rays that emit virtually no radiation, but as a precaution, we still use lead aprons.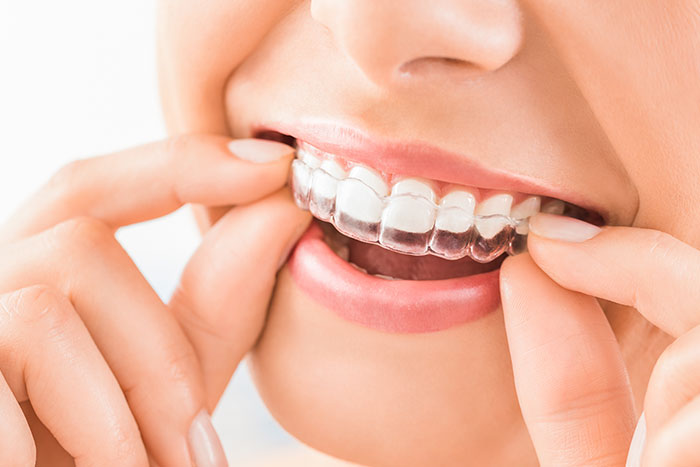 What We Offer
We may assist patients with somewhat simple general dentistry procedures—such as tooth fillings and gum treatments—as well as perform more specialized cosmetic dentistry treatments, such as dental implants, root canals, Invisalign, laser teeth whitening, and wisdom teeth removal. When a person has a cavity or lost tooth structure that cannot be restored by a dental filling or other cosmetic dentistry solution, our San Jose dentists have the ability to provide patients with inlays and onlays. These can be used to replace most back teeth fillings, and are often cosmetically preferred over regular tooth fillings. Most gum diseases may be prevented by scheduling regular checkups with a dentist; however, if a person believes that they have a gum disease, our dentists may perform the necessary treatment to repair their condition.
More Services
Our dental office also offers clear braces solutions such as Invisalign to patients who do not wish to have braces. Invisalign braces are clear, smooth aligners that are virtually invisible and easy to remove for cleaning. Unlike braces, Invisalign products offer individuals a comfortable method to straighten teeth and give them the smile they always wanted. If a patient is suffering from enamel discoloration, we can perform laser teeth whitening, which may reverse the staining. We may also remove a patient's wisdom teeth if they are impacted and causing discomfort. Comfort Dental Group provides general dentistry in San Jose, CA, and is determined to give patients effective dental care services. Our dental care treatments include a variety of cosmetic dentistry solutions for patients who wish to have straight teeth, teeth whitening, and more.
If a client is missing teeth and wishes to restore the natural appearance of their smile with cosmetic dentistry, Dr. Askari, may recommend dental implants. Most people with adequate bone mass can have dental implants, although it varies among individuals. Teeth implants do not have the disadvantages of a fixed bridge or removable dentures, and they do not affect adjacent teeth. A root canal may need to be performed on a client if a cavity has gone untreated, and there is an infection in the pulp. Depending, we may be able to treat it in one doctor's visit.
Contact Comfort Dental Group Today
Our job is to make our patients feel comfortable and confident with their smiles. We always put our patients first, and ensure that they are happy with our dental services. Comfort Dental understands that not all dental issues occur during business hours, which is why we offer 24/7 emergency dental services. Our qualified dentists are always available to come into the office and relieve patients of their tooth aches, fix chipped, broken, or knocked-out teeth, remove objects that are caught between teeth, repair broken braces wires, and resolve a myriad of other painful dental problems. Do not suffer or risk further damaging your tooth or other teeth, contact our office as soon as an issue arises! We offer an in-house premier dental plan, which allows patients to have discounted fee schedules for most services. If you wish to read our client reviews, please visit our testimonials page. You have nothing to lose by contacting our office to schedule an appointment.
What's the Word?
Customer Reviews
My family has been going here for years! The staff and Dr. Askari always have our best interest in mind when providing our family's dental care. Big thank you for all the years and your friendly clean service and facility, and great doctors. We love seeing the same lovely faces year after year, that's dedication and it says a lot about your business. Cheers!
Comfort dental group is a great place for treating tooth problems. All staffs are professional and patient especially Dr. Le and Chan. They explained the treatment processes well and answer all my questions in detail. I literally fell asleep when they were working on my tooth. I will definitely recommend this place!!!
I can't thank Dr. Le enough for getting rid of my toothache the same day I came in. Mind you I came in without an appointment at 4:30 in the evening. Dr. Le was awesome explaining everything that needed to be done and although being warned ahead of time of some slight pain I didn't feel a single thing. You guys are the best! Hands down recommend Comfort Dental to everyone.
Dr. Le is amazing!!! I had my three wisdom teeth pulled and I didn't feel any pain. Dr. Le was very professional and very efficient. I highly recommend his advice and service.
Great dental place. As soon as I walked in I felt like they had my best interest in mind. Definitely would recommend this place to everyone. Front desk and all assistants are all very friendly!!!
I've been going to Dr. Askari for over 17 years and he's by far the best dentist you can ask for alongside his amazing staff. I just got my chips repaired and it literally looks like nothing happened.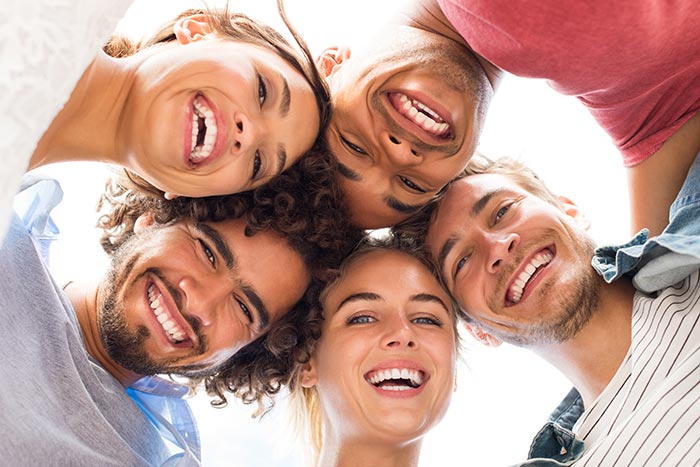 24 Hour Emergency Service Available
Contact Us
GET IN TOUCH
Comfort Dental Group
Address
Phone
Hours of Operation
Sunday – Friday: 9am – 8pm
Closed Saturday
Comfort Dental Group, Hemlock Avenue, San Jose, CA, USA