Skip to Content
Dentures
We proudly Warranty all of our Dental Procedures, as long as Dental Cleanings are being performed Every 6 months, anywhere in the United States.* Implants - Lifetime and Crowns - 10 Years
Affordable Dentures
Full and Partial Dentures
Full dentures feature a skin-colored acrylic base that fits over a person's gums, and the base of the upper denture covers the palate, while the lower denture is U-shaped to accommodate an individual's tongue. Dentures are custom made in a dental laboratory from impressions that a dentist takes of a patient's mouth. There are different types of full dentures, and an experienced dentist should be able to determine which type is best for a patient. The dental implant dentists at Comfort Dental Group in San Jose will meet with a potential patient if they believe they are a candidate for dentures, and during a free exam, they will discuss their dental options.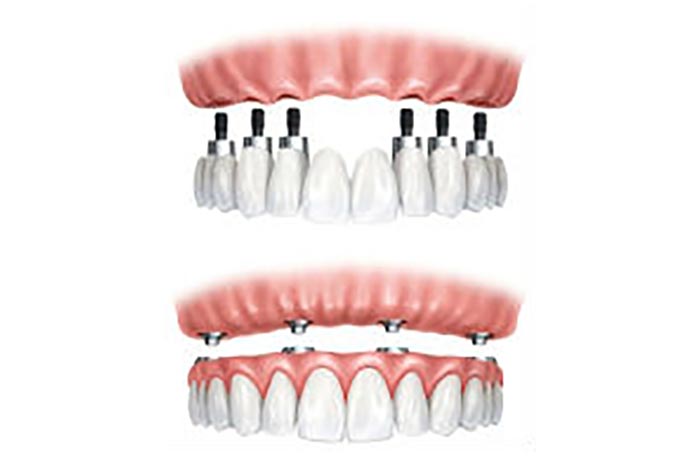 Conventional and Immediate Dentures
Conventional dentures are made after a person's teeth have been removed, and the gum tissues have started to heal. A conventional denture will be placed in a person's mouth about eight to twelve weeks after the teeth have been removed. Immediate dentures are made in advance prior to a person's teeth being removed and are placed in a person's mouth immediately after their teeth are pulled.
Immediate dentures are beneficial for people who do not wish to wait numerous weeks to have teeth, but they are somewhat disadvantageous when compared to conventional dentures. Bones and gums shrink after teeth have been removed, and immediate dentures will need to be adjusted for a few weeks while the mouth is healing.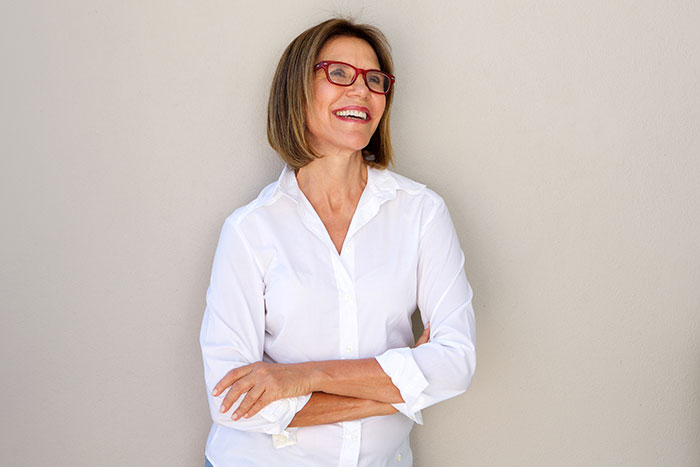 Partial Dentures
Removable partial dentures consist of replacement teeth that are attached to a pink or gum-colored plastic base and are then connected by metal framework. They are used when one or more natural teeth remain in an individual's lower and/or upper jaw. A permanent bridge replaces one or more teeth by placing crowns on the teeth that lie on either side of the space and attach artificial teeth to the crowns. The bridge is then cemented into place, which may prevent other teeth from shifting and moving into the space where the natural teeth once existed. A precision partial denture is removable and has internal attachments instead of clasps that fasten to adjacent crowns, making is a more natural-looking appliance. Contact Comfort Dental's dental implant dentist to learn more about partial dentures and our other services.
Information Regarding Partial Dentures
It will take a few weeks for a person to get used to their new dentures. They will feel bulky and awkward at first, but after about a month, an individual's mouth will become accustomed to wearing the device. Inserting and removing dentures will also take some practice, and it may be beneficial for a person to follow instructions given by their dentist about proper removal and insertion of their dentures. Eating with partial dentures may also take a period of adjustment, but they should make the overall eating process easier than eating without teeth. A person may wish to eat soft foods in the beginning and cut items into small pieces.
Partial Dentures in San Jose, Los Gatos, Campbell & Santa Clara
Dentures require brushing to remove food deposits and plaque and to prevent the device from staining. It is best to use a brush that is specifically designed to clean dentures because they have bristles that are arranged to fit the shape of the denture. Please contact our office to schedule a free consultation to determine if partial dentures are right for you. We serve the areas surrounding San Jose, California, including Santa Clara, Los Gatos, and Campbell.
Affordable Dentures in San Jose, Santa Clara, Los Gatos & Campbell
If you wish to replace your old or missing teeth, but still want the ability to remove them, dentures may be perfect for you. Unlike dental implants, dentures may be taken out and cleaned when necessary, while dental implants need to be treated as if they are natural teeth. Our team at Comfort Dental Group in San Jose has the ability to discuss dentures with you, and help you determine which type of dentures you would like to receive. Call to learn about the services that we provide!