Skip to Content
Emergency Services
We proudly Warranty all of our Dental Procedures, as long as Dental Cleanings are being performed Every 6 months, anywhere in the United States.* Implants - Lifetime and Crowns - 10 Years
Emergency Dental Care in San Jose, CA
Professional Emergency Dentist
Pain never sleeps, so we are always here to help you!
We are a San Jose based emergency dental services company who has been relieving patients toothaches for many years. We proudly serve clients in San Jose, CA and its surrounding areas. We have qualified emergency dentists standing by 24 hours a day to take away your tooth pain.
If a toothache should occur, a dental crown should fall out, your gums become inflamed, or any other dental emergency crops up, don't panic, give our emergency dentists a call.
We perform same day CT Scan Services whether you are our patient or not. 
A CT Scan or computed tomography scan is a medical imaging technique that used a computer -processed combinations of multiple X-Ray measurements taken from different angles to produce tomographic (cross-sectional) images of a body, allowing the user to see inside the body without cutting.  A CT Scan allows for precision placement of implants.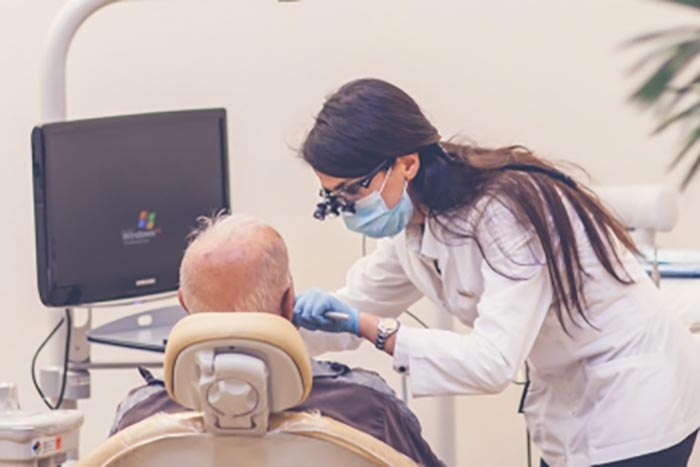 Our Emergency Dental Care
Toothache
Chipped or Broken Teeth
Knocked-Out Teeth
Extruded or partially Dislodged Teeth
Objects caught between Teeth
Lost Fillings
Lost Crown
Broken Braces Wires
Abscess
CT Scans
Soft Tissue Injuries
Need Emergency Dental Care?
If you have a toothache, abscess, chipped or cracked tooth, your dental crown has fallen off, or any other tooth pain or issue that you can't wait to have repaired; there is no need to suffer. Our emergency dentist in San Jose is ready to provide the services you need to get you out of pain. We are standing by 24 hours a day 7 days a week.
Any dental emergency like an injury to the teeth or gums can be potentially serious and should not be ignored. Ignoring a dental problem can increase the risk of permanent damage as well as the need for more extensive and expensive treatment down the road.
CT SCANS AVAILABLE
After office hours all emergency calls will go directly to the doctor. He will return your phone call expediently. If necessary, the office will be opened to emergency visits once reviewed by the doctor.
We offer an In-House Premier Dental Plan Low-Cost Individual Dental Coverage): a discounted fee schedule for most emergency dental services, only good at Comfort Dental Group. You Save on everything from cleanings & tooth fillings to cosmetic dentistry procedures & dental crowns.