Skip to Content
Same-Day Denture Repair
We proudly Warranty all of our Dental Procedures, as long as Dental Cleanings are being performed Every 6 months, anywhere in the United States.* Implants - Lifetime and Crowns - 10 Years
Same-Day
Denture Repair
At Comfort Dental, we strive to give our clients exceptional, affordable, and friendly dental services. With our office conveniently located in the heart of Silicon Valley, people from both Santana Row and Valley Fair may seek our assistance for all of their dental needs. Our fully equipped staff uses state-of-the-art dental technology to ensure that our patients receive the best possible dental work. We take the time to listen to our patients' concerns and wishes and do everything in our power to make sure that they leave our office satisfied with their smile. Contact Comfort Dental to see how our office may be able to help you.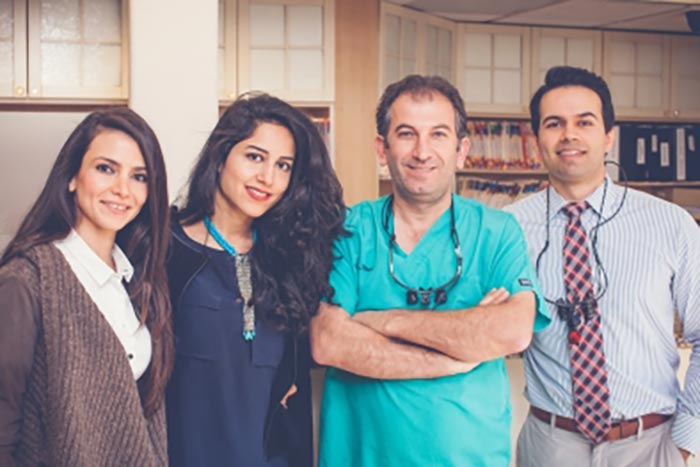 Same-Day Services
Our office is proud of our ability to offer same-day denture repair services. We understand that people rely on their dentures to chew, speak, and give them a better smile. Our team does not want our clients to go for a length of time without having the ability to do any of these things, which is why we offer quick, efficient dental repair. If an individual bites down on a hard food, or accidentally drops their dentures, this may cause them to crack the base, chip a tooth, or break the device. Although over-the-counter denture repair kits are available, they may cause more harm than good. Comfort Dental also offers same-day re-alignment services, in the event that dentures become unaligned and the patient cannot talk or chew with their dentures.
Quick, Efficient Denture Service
Do not panic if your dentures break or become unaligned. Our team at Comfort Dental can repair dentures the same day they become damaged for residents of Campbell, San Jose, Los Gatos, and Santa Clara. It may be tempting to try and repair your dentures yourself, but it may cause further damage to the appliance, and you may be forced to create a new set of dentures. For quick and efficient denture services, call our team at Comfort Dental today!